It's official, Santa Dash has started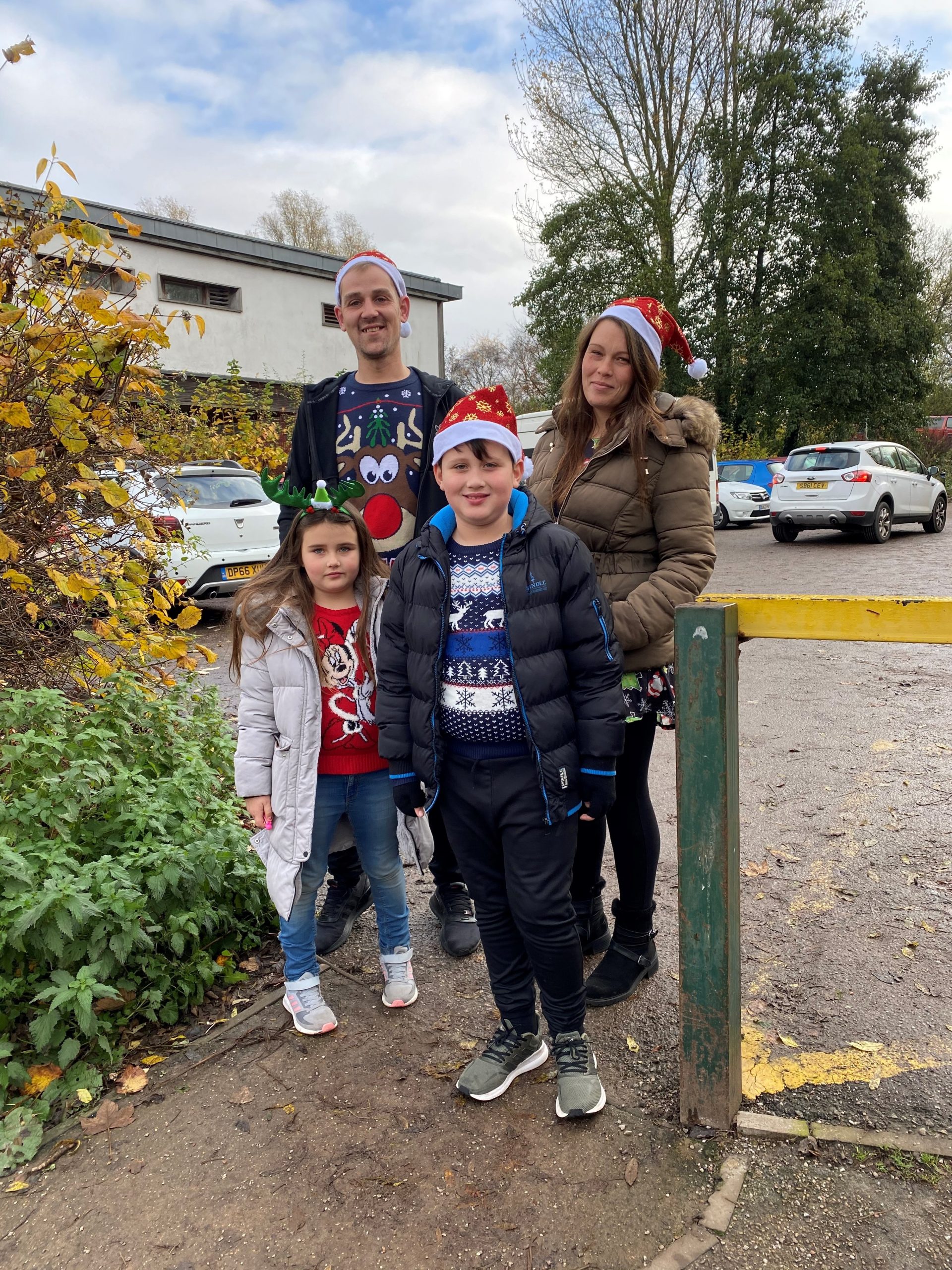 It's official, Santa Dash started off with a bang on Sunday 14th November. On Sunday, we (The Alice Team) and our families met at Westport Lake to kick off the event with plenty of Christmas cheer. We dressed up in our best festive finery, walked the 1.1 miles around the lake, and finished off with an oatcake and a brew to chat about our upcoming Christmas plans. And the weather was perfect.
Santa Dash is one of Alice Charity's exciting annual events and marks the start of Christmas for the Alice charity team: the craziest, best time of year. Each year our supporters try collectively to dash the 2184 miles from Stoke-on-Trent to Lapland. Santa Dashers can run, jog, walk or even sleigh a distance of their choice. Our Santa Dashers have the freedom to do their miles from the comfort of their own home, their back garden or any other location that suits them.
Then everyone is welcome to join us at Alice HQ at 11am on the 28th of November, to take part in our in-person Santa Dash. We will be travelling around Newcastle Town Centre and finishing at the Guildhall, where there will be Santa himself as well as a Christmas market.
Christmas is our busiest time of year, and we need donations more than ever this year so we can #SayYesToChristmas to every family that asks us for support . Child poverty rates in Newcastle and Stoke are now at their highest since 2010 so without Alice Charity's support, many children and young people would go without a Christmas present this year, many local children would go to sleep on Christmas Eve without a bed, and many local families would go without food over the Christmas period.
You can help us to prevent this from happening. Sign up today at santadash.org to help Alice Charity make Christmas magical.
#SayYesToChristmas