Offering work placement experience to inspirational students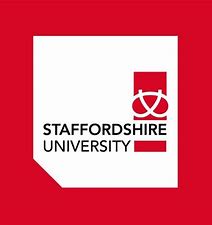 Alice charity have always supported collaborative working, whether that we through multi agency working, developing collaborative relationships, building partnerships, or supporting other organisations to help the local community. We are big believers that working together really helps our vulnerable members of society. For the past, several years Alice charity have been working with various colleges and universities to offer placements to their students. We are incredibly proud to be able to give students the opportunity to learn about the services that we offer to the community and learn from the work that we do. We currently have placements to support students in childcare, children and young people's workforce, health and social care, social welfare, policy and advice practice, social work, medical and mental health. All placements vary in length and opportunities, we are very fortunate to be able to offer students a wealth of experience.
Depending on the amount of time a student has at Alice charity they will undertake work around all aspects of the charity. Supporting at our Big cup groups students will be helping to create lesson plans, devising interesting and engaging activities based on the early year's framework, helping to run sessions, offering a listening ear to parents, and making snacks. Students going to our Peoples Pantry will help to make up emergency food parcels, help to take in donations, label, and stock the shelves and deliver food parcels to families in need. Family support sees students visiting families within their homes, delivering essential items, offering practical and emotional support, learning how to support families effectively and meet their needs, giving them practical experience of what it is to be a family support worker.
The pandemic has brought many challenges and one of them has been to placements. Many of our students have been unable to have a 'normal placement' and have had to have sessions online learning all about Alice Charity. Today I met with nine mental health students from Keele University who would have normally come on site and seen first hand the work of the charity. Today they had to make do with me on a Teams call. These students were so engaged and asked incredible questions, wanting to know all about the services we offer, how had families mental health suffered due to the pandemic, how had the pandemic affected the charity?
It is inspiring to know that our students are taking to the challenge of online learning and are still as curious as ever, wanting to know all about support that is available ready for when they need to signpost. We are proud to be able to be able to support many students, as fun as it has been to meet many new people through teams, I cannot wait for our next face to face placement to begin.
#Learninganddevelopment
#StudentPlacements
#SpreadingLoveandKindess