The launch of our first Community Pantry at Glow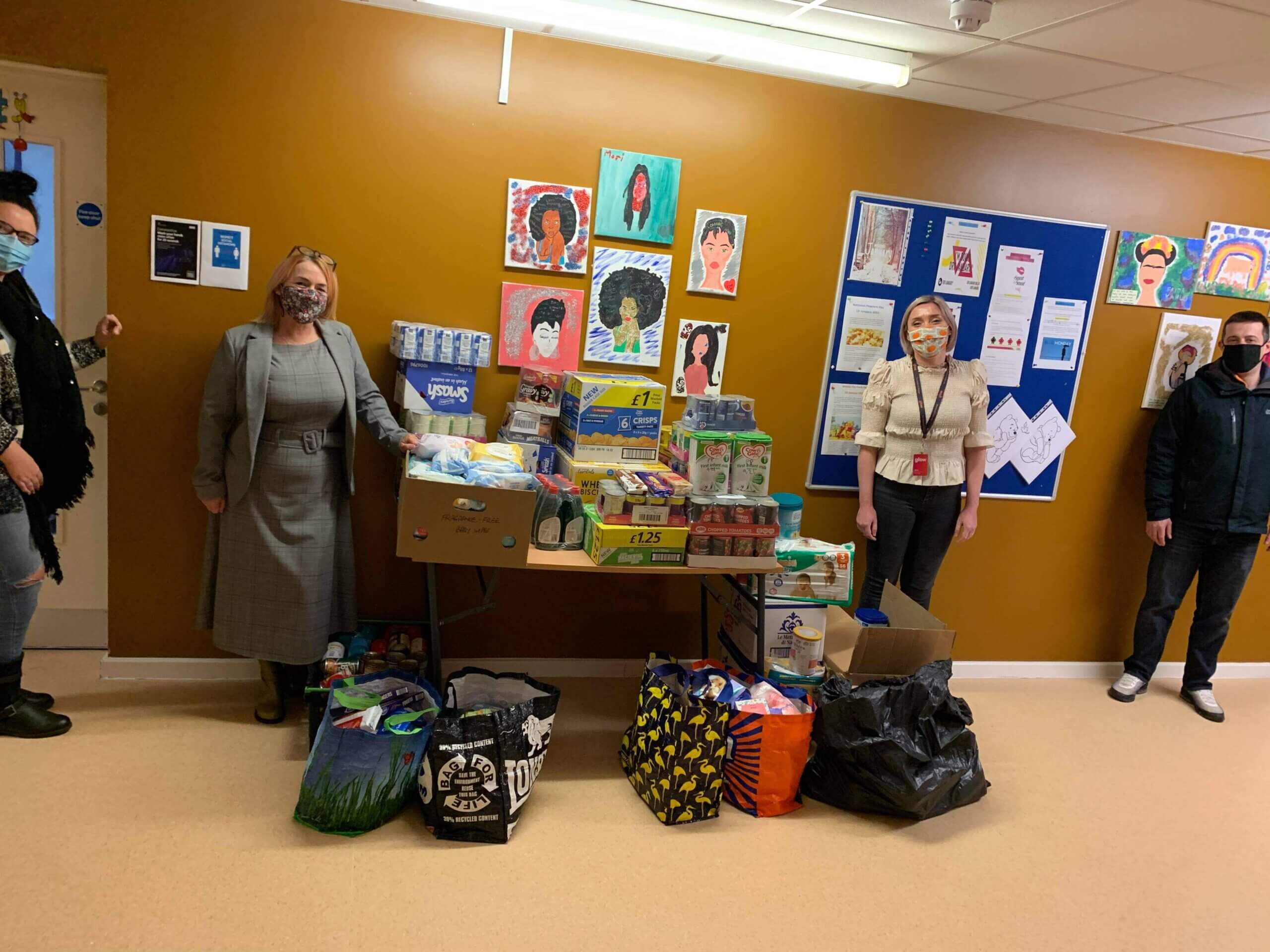 Alice's pleasure is to share with you the launch of our first Community Pantry housed at Glow!
What is a community pantry I hear you ask? Due to the increase in demand for our People's Pantry, we want to ensure food is as accessible as possible, doing what we can to feed as many vulnerable and disadvantaged families as possible. Therefore, it is our great pleasure to be teaming up with Glow who have allowed us to put a Peoples Pantry into their building. We are so relieved to have the opportunity to be working with Glow to help their service users with Peoples Pantry food parcels.
Glow is a local charity based in Stoke on Trent whose mission is to systematically impact the way our region and our sector addresses abusive relationships. We hope that having our pantry will provide a sense of relief to families. Families that have fled homes suffering domestic violence will have peace of mind knowing that on top of everything they have already gone through, having access to food is one less thing to worry about.
This year has been extraordinarily hard for so many people. Our mission at Alice is to relieve the impact of poverty and the advancement of the community, what better way than working together in collaboration with other organisations to extend the support we can offer.
As said by Helen Keller; "Alone we can do so little, together we can do so much".
To Alice its important that with current strains on our economy and NHS, with hardship on finances for many, and our community feeling more vulnerable than ever, that now is the time for us to stand together.
 
If you have any questions or queries regarding our People's Pantry or our Community Pantry please contact Pantry manager, Phil Rhodes – Philip.rhodes@alicecharity.org or 01782 627017 or direct message our Alice Charity Facebook page.
 
#WorkingTogether
#FeedingFamilies
#SpreadingLoveAndKindness