Poppy donates her Easter hamper prize to a local family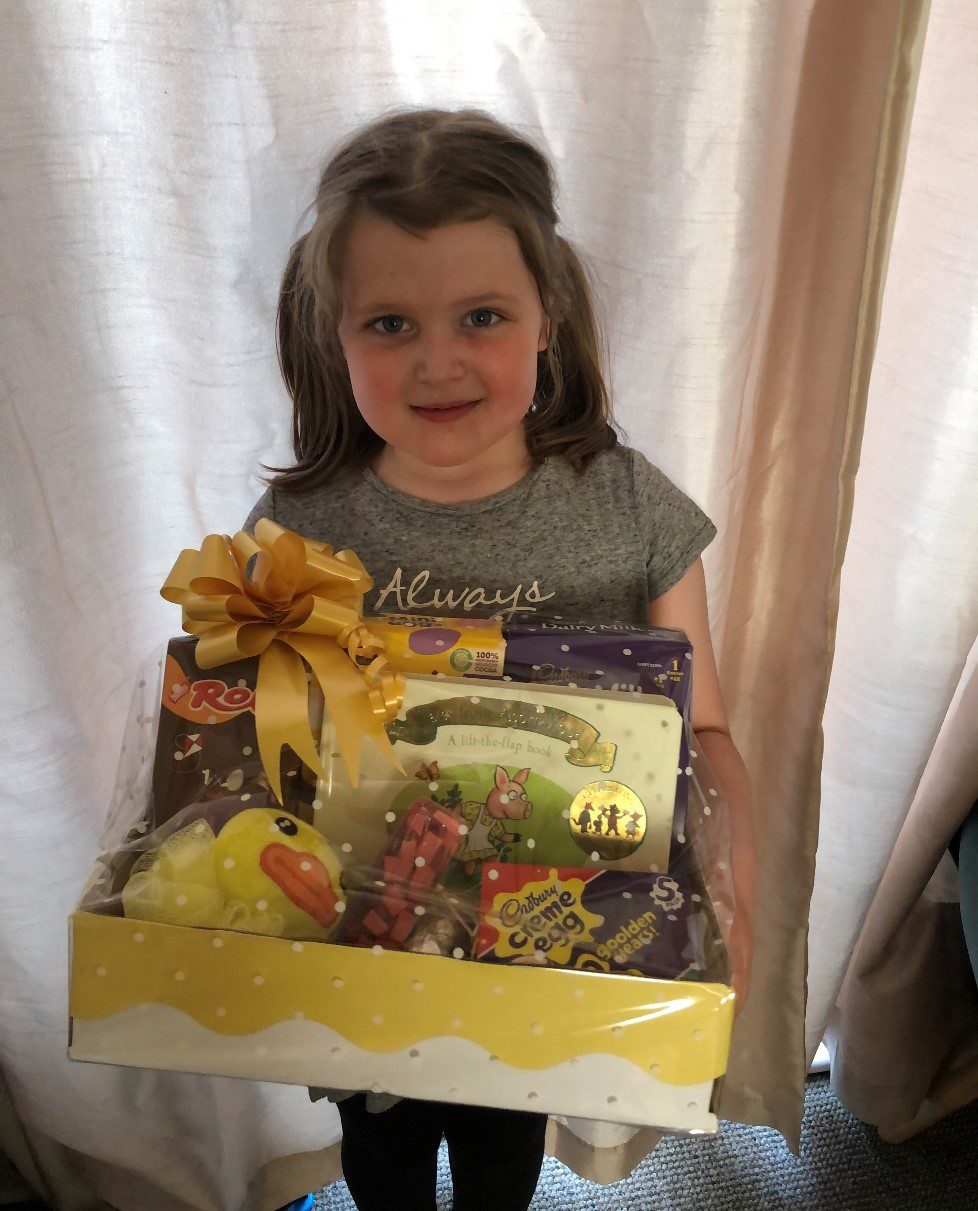 Just before Easter Poppy Andrews (age 6) from Stone won lots of prizes in her school raffle. She won so many prizes that she felt unable to keep them all and she decided to donate one of her Easter hampers to us to give to one of our special families.
Many of our families cannot afford to buy 'treats' at any time of the year let alone at Easter. We decided to pass this beautiful hamper to a local family that we are supporting as they are amid the darkest of times, with darker days ahead, as Mum is at the end of her life, losing her battle with cancer, leaving three young children and her loving husband behind. When Kelly, our Family Support Manager for Stoke dropped off the Easter hamper to the family, she says the family were delighted, and the kids very excited and looking forward to enjoying the contents of the Easter hamper, putting a smile on their faces.
Thank you so much Poppy, your kindness has helped to make a huge difference to this family.
#spreadingloveandkindness  #LittleKindnesses