We recently had Sarah business development manager for Banner join us for her corporate volunteering Day. Sarah spent the day at Alice helping out, here is what she said about it: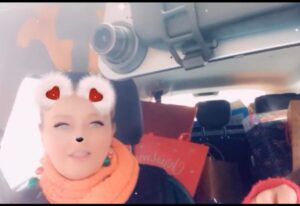 The Alice charity offers support to people from all walks of life who have fallen on hard times.
I had the pleasure of selecting gifts from the hundreds of donations that they receive from a number of families whose Children would wake up Christmas Morning with little or nothing under the tree. We visited a single father who is the sole carer for young twins, who had to give up his job to care for them. A young family who's mum is currently off work due to an operation and is struggling financially.
The one that will stick with me the most is a gentleman who wanted to do something different and donate Christmas for a family, he has liaised with Alice for the last few weeks to support a family, he selected gifts based on the family's likes and dislikes and donated everything a family could need for Christmas Day plus some little extras to help along the way. The gentleman came in with around 7 stuffed bags for this family. The staff from Alice (along with myself) then went to take the donation. The family in question was a mum and 3 children, the youngest of which has been diagnosed with leukemia. I cant imagine what this family are going through and the generation from a stranger has eased some of the worry around Christmas.
My day with Alice has made me reflect and consider what is important this Christmas and while many of us are under financial pressure, it has made me very thankful that I have 3 happy and healthy children around the table this year who have presents under the tree. The work that Alice charity do, not just at Christmas but all year round is amazing and can only be done because of the sheer generosity of the staff, the volunteer's and most importantly with people who donate. The amount of people dropping off donations from food, to toys and money was truly heart-warming.
To Alice thank you for having me for the day, you are all truly amazing